KRAL Screw Pumps for Tank Applications.
Loading and unloading pumps for fuel oil.
KRAL screw pumps from all series are suitable for unloading heating oil and diesel from tankers, railway wagons, and ships. However, we particularly recommend the KRAL two screw pumps from the Z series. Their advantages include: High dry-running capability, excellent suction performance, low-pulsation delivery, and maximum connection flexibility thanks to unlimited variable connection arrangements. In contrast to other solutions, the delivery direction can also be easily changed for a short time.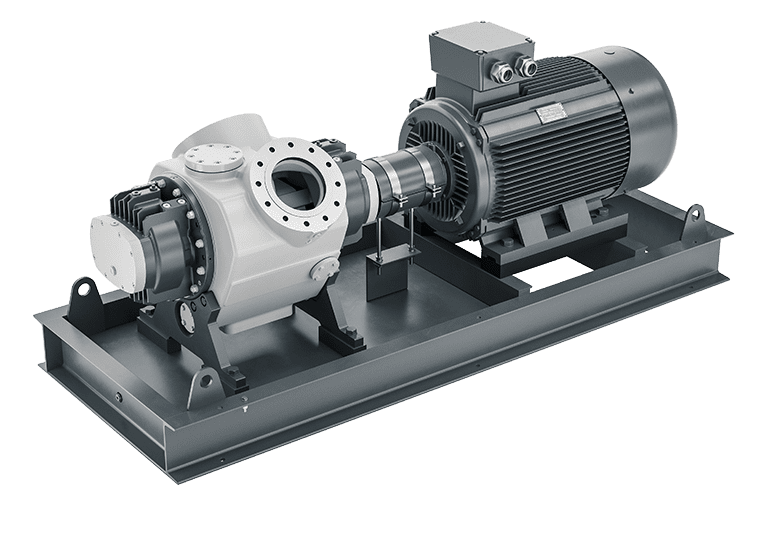 Z series.
Delivery rate: 1,300 to 11,000 l/min or 80 to 660 m3/h at 1,450 min-1.
Max. differential pressure: 25 bar.
Temperature range: -40 °C to +150 °C.
Housing: Ductile iron or welded steel.
Screws: Solid or engineered.
Approvals: ABS, BV, DNV/GL, LRS, RINA, others on request.
ATEX: II 2 GD b/c group II, category 2.
Heating: Electrical, media or steam.
API: Manufacturing according to API 676 possible.