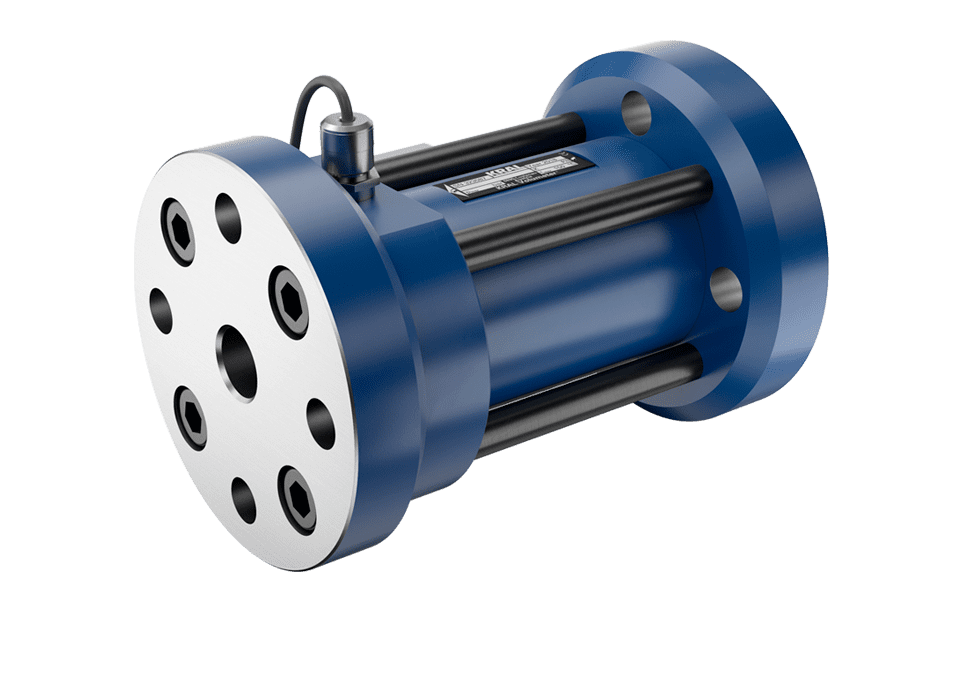 Signal detection via the pole wheel
Signal detection via the pole wheel
With this method, the impulse transmitter detects the impulses via a pole wheel, which is attached to the measurement screw. Based on specifications and need, pole wheels with differing numbers of poles can be used. This enables a significantly higher signal transfer resolution. Signal detection via the pole wheel is used when a high signal resolution is needed, e.g., with test and calibration benches or with the use of a flowmeter in the lower flow range.
KRAL Flowmeters OMX Series.
Custom design flowmeters.
The KRAL flowmeters OMX series are special fabrications to perform fluid measuring tasks that are outside the standard requirements.

KRAL has designed the flowmeter OMX series for use on oilrigs for a static system pressure of up to 630 bar and the bronze model, which is especially suitable for deep-sea applications.
Your advantages.
Special solutions according to customer requirements.
Proven high accuracy.
Robust and compact design of the liquid measuring devices.
No flow conditioning required.
Easy installation and multiple port connection available.
The most exact liquid displacement meters in the world.