Which Seal is the Right one for Your Screw Pump?
Which Seal is the Right one for Your Screw Pump?
Pumps need seals, because the pumped medium should arrive at its destination without any significant losses.
So far, so good.
But which type of seal is the right one for your application? Here we present our three most important seals.
The mechanical seal, the classic.
If your liquid to be pumped is free of abrasive components, we recommend the standard mechanical seal made of steel / carbon with O-rings made of fluororubber (FKM). It can withstand temperatures up to +150 °C and pressures up to 6 bar.
If the liquid to be pumped is abrasive or highly viscous, the mechanical seal hard material is the right choice. It is made of the hard metal tungsten carbide (WC), and the O-rings are made of modified, highly resistant fluororubber (FEPM). This mechanical seal can handle temperatures up to +180 °C and pressures up to 10 bar.
Mechanical seal requires leakage.
When the two sliding surfaces are pressed against each other, a sealing gap is created between them that requires lubrication. The escaping liquid forms this necessary lubricating film.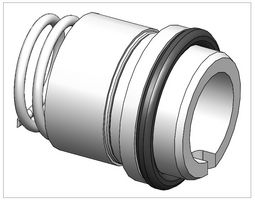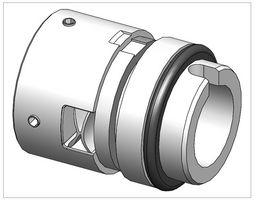 The radial shaft seal, the purist one.
For low pressures up to 1.5 bar, a radial shaft seal may be sufficient. Even with this type of seal, the liquid to be pumped must be free of abrasive substances.
We essentially distinguish between the standard and the high-temperature seal.
The standard solution made of acrylonitrile butadiene rubber (NBR) is ideal for temperatures up to +90 °C. If it gets hotter (up to +150 °C), the seal made of steel / carbon and fluororubber (FKM) is used.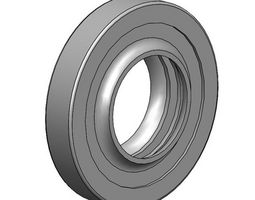 The magnetic coupling, the ultimate.
The pump with magnetic coupling is installed and forgotten. Yes, you read that right. Because there is no need to replace mechanical seals or perform regular maintenance. The magnetic coupling works absolutely reliable.
A magnetic coupling is also chosen for safety reasons when there could be a risk to people and the environment.
At the same time, you benefit from the many advantages that this type of seal also has. With the magnetic coupling, no liquid can escape, so it offers absolute safety. The sealing element is the stainless steel or titanium containment can, which forms a barrier. It sits like a cap over the pump shaft with internal rotor and hermetically seals the pump.
Hazardous, toxic or odorous media remain where they belong and do not escape into the environment. The machine room remains clean and the risk of fire is reduced.
Magnetic couplings are wear-free and therefore require little maintenance. Seal changes are a thing of the past, this saves time and money. The investment in a magnetic coupling pays for itself quickly.
The magnetic coupling is temperature-resistant and conveys liquids up to +300 °C.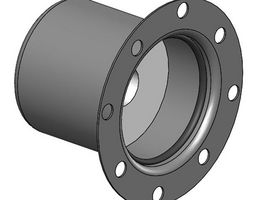 Is the right type of seal not listed?
Contact us – we will be happy to advise you.
06.07.2021